Technology is changing the way we live and interact with each other. With almost 5.03 billion active internet users, the world is becoming closer daily. However, this version of the internet we are currently employing is Web 2.0, an advanced version of its predecessor, Web 1.0. With so much technological advancement at a rapid pace, we will soon be using Web 3.0. The transformation from Web 2.0 to Web 3.0 has already begun, with popular brands like Shopify, McDonald's, Coca-Cola, and Samsung actively participating in NFT creation and blockchains. So, let's explore how Web 2.0 is evolving into Web 3.0 in the following guide, focusing mainly on what changes we expect in the future internet world! 
Some Info About Web 1.0
Web 1.0 was the first stage of the world wide web, also called the internet. It started approximately in 1991 and lasted till 2004. 
Back in those days, the web had limited versatility. Its primary functions concerned the read-only or static web since the design aimed more at businesses than individuals. There were also few web developers compared to users, and websites had more textual or visual content. 
Thus, it all started with simple, static pages where users were charged for each page they visited (unlike today, where you are charged depending on various factors like connectivity speed, internet packages, etc.). Some popular examples of Web 1.0 were Google, MySpace, Yahoo, and LiveJournal. 
What is Web 2.0? 
As of 2022, we are currently living in Web 2.0. Most of us are already familiar with its interactive interface that works on read-write technology. The "read-write" technology was a one-step ahead of the read-only technology of Web 1.0 as users could interact with the websites. 
For instance, we have social media apps now like Instagram, Facebook, and Twitter. We can both "read" data (such as posts or videos) and "write" data (add captions and comments and upload personalized media). Through this read/write setup, we can interact with each other in a digital world. 
Web 1.0 was static, but Web 2.0 changed the game with advanced programming languages like CSS3, HTML5, and Javascript and various versions like AngularJs, VeuJas, and ReactJs. With these technologies and frameworks, more and more users joined the internet world compared to Web 1.0. 
Today, stats tell us there are more than 4.74 billion social media users, with numbers growing each day rapidly. Similarly, YouTube has more than 51 million channels where people post videos and interact with each other. Regarding websites, Google has become the world's top search engine, with about 50 billion websites. 
All this huge data reveals much about the digital world we live in. Each day, new features and innovations bring everyone closer, and the world has become a global village. 
What is Web 3.0? How Web 2.0 is Evolving into Web 3.0?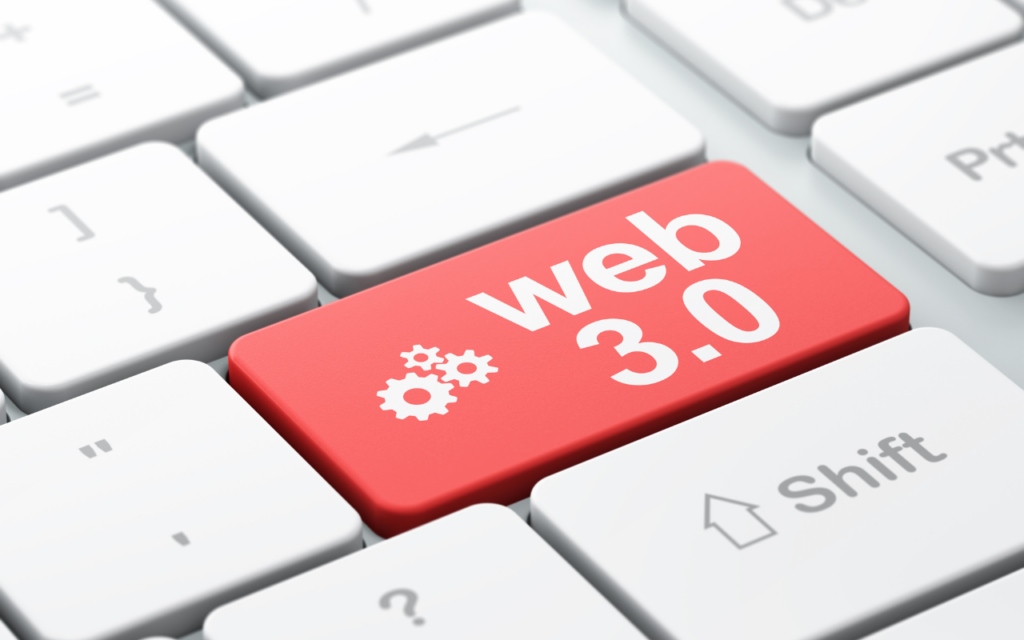 While Web 2.0 is the current web stage, Web 3.0 is the ultimate future. It is another step ahead of its predecessor read-write experience, offering a virtual world of read-write-execute. With even more advanced technologies like Artificial Intelligence (AI) and Machine Learning (ML), Web 3.0 will change how people interact with each other on the internet. Allowing us to not just exchange information on platform, but also have assets within the digital world of actual value (e.g. NFTs/Crypto/Digital Collectibles) 
The primary concern of Web 3.0 is to enable computers capable enough to process data and information like a human. This is made possible by AI, which involves perceiving, synthesizing, and inferring data the same way humans would. Such a mechanism leads to the opportunity to create an atmosphere where robots are more than just machines. The goal of Web 3.0 is to blur the line between the interaction between humans and technology by making machines as humane as possible.  
Currently, Web 2.0 works the following way:
The organization creates a platform, whether a website or an app. 

More and more users create an account on the platform. 

Users generate content and interact with each other. 

The organization receives revenue from its user base. 
Today, almost every organization works like this, from social to academic to technical. Almost every platform also offers a premium version, like YouTube Premium, Spotify Premium, and Twitter Spaces. Other platforms have locked a portion of their data behind a subscription-like Udemy courses, Quora + answers, and Grammarly Business. 
This is how the "digital" world is running right now. The future is all about the "virtual" and semantic web. Transforming from digital to virtual has introduced various new concepts that are rapidly becoming popular with time. One of the most prominent factors is decentralization, which allows storing and accessing data in various locations instead of one. 
Unlike Web 2.0, which was "centralized," Web 3.0 is "decentralized." In simple words, decentralization is a type of organizational structure in which the top management delegates power to the middle and lower levels of management within an organization. The term is popular in blockchain technology, where decentralization refers to the transfer of power and decision-making from a centralized system (an individual, an institution, or a collection of such bodies) over a distributed network.
Decentralization has also influenced other areas of life, money being the primary concern. While Web 2.0 uses state currency for funds transactions (such as $ or £), Web 3.0 runs on blockchains (digital) currency such as Ethereum or Bitcoin. This implication has big consequences for our current monetary system. It means institutions and banks are no longer the only location where you can store your funds. In 1 sentence: Web3 is the empowerment of the individual on the internet with regards to how they generate their funds. This will remove the middle man in a lot of industries such as the Art Industry or the Music Industry.
Similarly, Web 2.0 is primarily concerned with creating and engaging with digital data such as blogs, podcasts, videos, etc. On the other hand, Web 3.0 is interested in creating virtual worlds like metaverse, 3D portals, and dApps. 
ALSO READ: Arbitrum – Everything You Need To Know
Bottom Line 
Even though we are right now in the middle of Web 2.0 and Web 3.0, it already seems like a long time ago when the internet was invented. The world is moving so fast, and we have become so habitual of hearing about innovations every day that in no time, we will be living in Web 3.0. 
In the future, we will be able to feel things in a virtual world just like in real life. And because more and more brands and businesses are joining hands with the virtual world, we will soon shift from the digital to the virtual world. The concept of digital money will become mass adopted over time as more applications and tools become available. Technology allows people to be more in the digital than in the actual world.