The metaverse brings a multitude of opportunities with itself for potential earnings and careers, from testing new jobs and investing to selling music, artwork, and many other kinds of digital assets. As the metaverse grows and develops, new opportunities are expected to continue evolving too.
Recently, there's been significant hype and buzz surrounding the metaverse at the moment – one of the most exciting and interesting ways is playing and earning money via play-to-earn (P2E) gaming. This new space aids most people in quitting their jobs to become full-time gamers, giving them the potential to earn significantly more than when they were working.  
What Is The Hype Around Metaverse?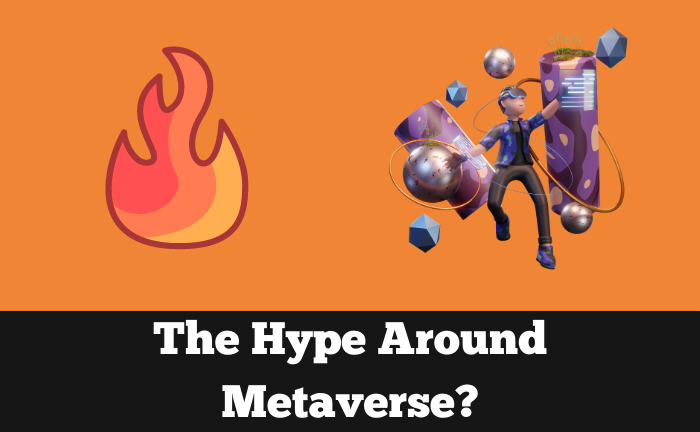 The metaverse offers you an opportunity to experience immersive borderless connectivity using VR (virtual reality). A lot of firms are working on redesigning the metaverse's future, and the objective is to bring a change in the way users interact online. 
One of the metaverse's most significant advantages is that it provides numerous options for individuals and businesses to make money. Most renowned brands like Prada, Nike, Louis Vuitton, Adidas, and Gucci are taking significant leaps in exploiting the metaverse's full potential. 
Many metaverses provide 3-dimensional creation tools to enable users to create digital assets, which can then be utilized for personal use or listed within in-game or secondary marketplaces for users to make money from selling them.
In the virtual space, the metaverse offers activities like:
Gaming

Shopping

Employment opportunities

Sale and purchase of arts and collectibles

Attending events and conferences
This 3-dimensional version of the internet offers the best online interaction that most gaming and social media interactions can. The metaverse aims to mirror the tangible world by creating a place that enables users to do a vast array of day-to-day games, socialize, play games, and much more. 
Usually, the metaverse uses digital assets like NFTs and cryptocurrency to make transactions, which you can then trade, sell, buy, and invest in the metaverse. 
Can you Make Money in the Metaverse?
Yes, it is possible to make money in the metaverse. The best part is that users have various ways to earn money, and when it comes to earning potential in the metaverse, the sky's the limit!
The metaverse gives investors a chance to take part in cutting-edge technologies, such as blockchain, virtual reality, augmented reality, non-fungible tokens, and crypto. 
The increasing interest in the metaverse has resulted in a whopping increase in prices for digital assets, ultimately offering the potential for substantial profits. 
While there's no cap on the amount of money one can earn from the metaverse, it's worth remembering that this kind of investment does not fall short of risks. 
Still, there are numerous ways to easily make money if you are proficient and have a knack for quickly adapting to changing trends. One of these ways is associated with gaming.
Earn Money through Metaverse Games
Safe to say, the industry for video games is prospering significantly. In 2021, there were 3 billion gamers across the world, and the gaming industry alone was successful in generating millions of billions of dollars in revenue. 
The gaming industry is big enough to the extent that some countries brand video gaming as addictive, and governments are even considering limiting video gaming for youngsters. 
Even though the gaming sector is going through a bullish period, there's seemingly significant growth for video games in the future. Multiple factors are driving this growth, but a considerable part is due to the development of blockchain technology, NFTs, and the play-to-earn model. 
Only the developers earned profits with online gaming, whereas the gamers only spent money on in-game digital assets. But, this might change as gamers are increasingly looking for incentives for the numerous hours spent online gaming. 
The arrival of the metaverse made this possible, resulting in the play-to-earn model's emergence. Play-to-earn (P2E) has been quite the talk of the town at the money and is one of the most fun and exciting ways you can earn money in the metaverse.
What Is Play-to-Earn Gaming?
The idea behind P2E games is relatively straightforward: the players gather NFTs or cryptocurrencies generated in blockchain-based games. After this, they generate income by earning cryptocurrency rewards or selling in-game NFTs, which can eventually be exchanged for fiat currency/cash. 
Another primary feature of P2E games is based on the concept that users have more significant opportunities to earn assets and boost the value of the assets they've already gathered. 
As more players join the metaverse and create the in-game marketplace, the value of the game will increase for the developers and the gaming community. 
There's obviously some strategy and skill involved in producing revenue and earning tokens. Suffice to say, the more talented the users are, the more assets they can acquire. 
On the other hand, players with less skill will have difficulties acquiring more assets. Despite the level of skills, players across the world are eagerly jumping in on the bandwagon of the decentralized gaming action.
How to Make Money with Play-to-Earn Games?
Games such as e-sport betting and VR poker enable users to make money while playing virtual games. There are entire companies behind this category that raise millions of dollars to drive in-game monetization in the metaverse. Some other platforms will have full-fledged divisions or floors dedicated to P2E gaming. 
This is a significant departure from how the existing gaming industry operates. Moreover, it is drastically changing people's lives, and the surprising thing is that it is still just in its infancy stage.
People can have fun and make money by playing different metaverse games. Gamers are supposed to complete goals in P2E games to earn real money, which will be paid out in cryptocurrency. 
Each game has a different requirement through which players earn money, mainly through rewards, by completing quests, and challenges. The rewards earned are for the players to keep. You can take them outside the game platform and exchange them for fiat currencies like USD or other cryptocurrencies. 
For instance, Axie Infinity is a famous P2E game that rewards people based on how they perform in the game. Players can earn profits by winning competitions and completing tasks and challenges. 
Some top players have been earning over $10,000 per game, which often raises questions like, "How is this possible?" "Where does all this money come from?" "Who is funding these gaming rewards?"
The straightforward answer is that the game platform grants reward tokens backed by various other cryptocurrency reserves. Anyone can add to the reserve by depositing other cryptocurrencies, such as ETH or USDC. 
In return, the contributors will earn interest, indicating that when those reward tokens are paid out to the players, they will be backed by other trusted assets. This guarantees that players can always exchange their reward tokens. 
Some players have earned considerable money from starting to play a metaverse game that became too popular, meaning the reward tokens they were paid out were worth a whole lot more. However, there is always a risk and reward dynamic involved as far as early adoption is concerned. 
ALSO READ: AI's Impact On Modern Society And Job Loss
Final Thoughts
Suffice to say, P2E gaming is one of the metaverse's most handy and profitable applications right now. It is developing new layers of utility and value for NFTs and overturning the existing gaming industry's economics.
The future for metaverse games looks promising, and it will not be too long before gamers start earning instead of just spending and playing. Moreover, it will not be long before we observe the leading giants of the existing gaming industry dive in to get their share of the cake. 
It is a short time before we know whether that'll be good for the online space.